ePBoard innovative
" " eases engineer's prototype design
effort
.

This patent-pending, low-cost IC adapter can (1) convert SMD IC package like SSOP to DIP, (2) allow engineers to re-assign pin connections, and (3)
make it easier to add additional components for quick design modifications. We are currently offers
:


l eZ-Reconfigurable Adapters:



*SOIC to DIP
*SDIP (Shrink
DIP) to DIP
*TSSOP /
SSOP to DIP
*DIP to PLCC ...

l Prototyping Adapters:



*SOIC to DIP
*TSSOP / SSOP to DIP
*DIP to PLCC
*PLCC to DIP
*TQFP/PQFP/VQFP/LQFP
to PGA
*TSOPI / TSOPII to PGA

l Programming & Test

Adapters:





*SOIC, SSOP to DIP
*PLCC to DIP
*TSSOP to DIP ...

l Custom IC Adapters:

Small quantity, low-cost, and quick turn around for custome IC adapters.



ePBoard is your one-stop prototype design center! At ePBoard, we offer full engineering services:
l Project Design:
No matter if it's software, hardware, embedded, or Windows applications, we can quickly turn your design ideas into working prototypes. You can check our project design section and send us a "Start Your Design" form today!
l PCB Design:

Whether it's multi-layer, mixed-signal, rigid and/or flexible PCB designs, just forward your schematic and requirement and we will process your PCB design job immediately.


l PCB Fabrication:

We offer in-house process and quick turnaround support for your PC boards.


l Video Design House:

ePBoard's Video Design House (VDH) department specializes in digital video designs, such as DTV, MPEG2/4 Set-top box, V-chip decoder, etc. Check our VDH section and s
ee our video design showcase.




ePBoard is proudly announcing our on-line Digital Video Product store: . We offer high performance, spectacular video quality HDTV Tuner Receiver Box, PHD-101 for only $159.95.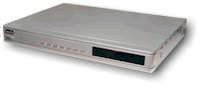 Also, check our up-coming low cost HD Built-in LCD TVs and CCTV cameras.



All new Memory Media Adapters convert the most popular memory storage devices like compact flash (CF) memory cards, smartmedia cards, memory stick and others to the regular DIP package for quick prototyping.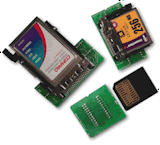 New innovative DIP to SOIC IC Adapters increase prototyping flexibility and ease the package mis-matching design without re-building new boards plus more...

Manufacturing:

ePBoard offers small prototype volume production run, to ensure successful engineering designs for our customers.



For details and quotes, please check our Manufacturing section.